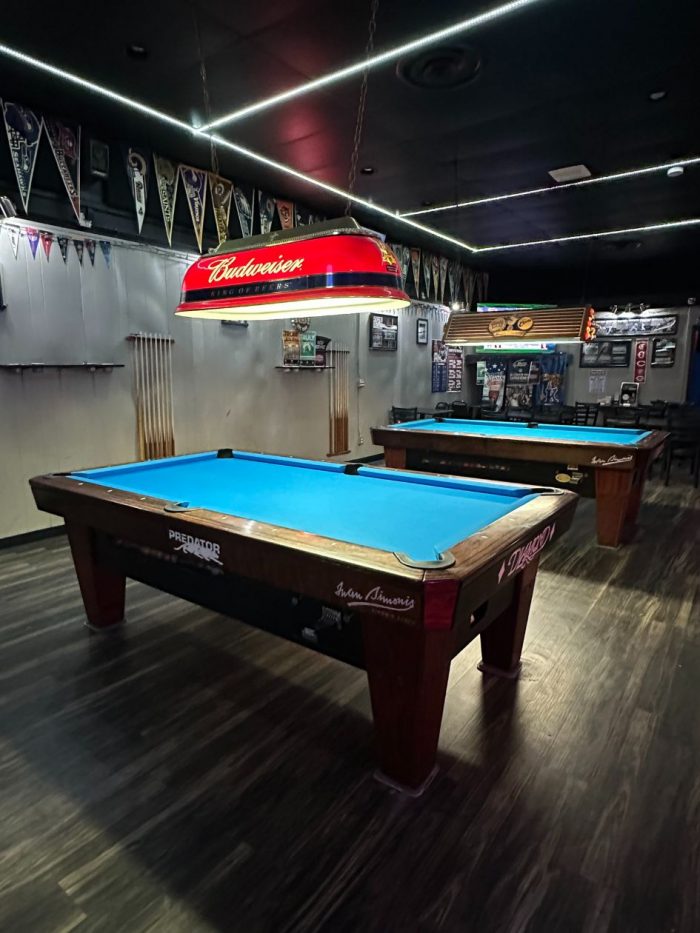 Fancy yourself a pool shark? Enjoy playing the table against friends and family for fun and bragging rights? Southern Lanes Sports Center welcomes you with 5 beautiful pool tables, along with all of the accessories you need to enjoy a good game of billiards. People choose our sports bar in Campbell County, KY when they want to shoot a game of pool because it's clean and well-kept, with an atmosphere that's welcoming to players of all caliber.
Recreational Play
Whether you're just learning how to shoot pool or you're a regular player of pool billiards in Campbell County, KY, we invite you to rack up a game on one of our 5 regulation-sized pool tables. These 8-foot tables are the perfect venue to practice on and welcome game styles of all types, including 8-ball, 9-ball, straight rail and more.
Leagues
Interested in more competitive play? Join one of our pool leagues and put your skills to the test against others! We have single and partner leagues, welcoming players of all calibers and ages. Our leagues run throughout the week and all year round, giving you a chance to get in on the action whenever is convenient for you. Bring your own cue or use one of ours and see if you can pocket first place!
Tournaments
We host tournaments from time to time, bringing together competitive billiards players to see who will walk away with bragging rights and some prize money. If you think you've got what it takes to come out on top, throw your name into the next tournament and call your shot!
Rack 'Em Up!
Ready to enjoy a fun game of billiards on a table that's perfect for players of all skill levels? Visit Southern Lanes Sports Center today and step up to one of our pool tables or call ahead at 859-635-2121 to inquire about tournaments and league play.