Attention
We will be closed Sunday 9/5 and Monday 9/6 in observance of the Labor Day holiday. We apologize for any inconvenience.
COVID UPDATE
Covid Business & Bowling Hours:
Mon-Fri*: 5:00PM-10:00PM | Cosmic Bowling Friday at 10PM-12:30AM
*No open bowling Mondays; No open bowling Fridays until Cosmic Bowling at 10PM
Sat: 3:00PM-10:00PM | Cosmic Bowling 10PM – 12:30AM
Sun: 3PM – 10PM
Bar Hours:
Sun: 12PM – Last Call 11PM; Close 12AM
Mon-Sat: 2PM – 12AM
Fun Starts Here

Roll a strike, spike an ace or run the table – whatever game you enjoy playing, Southern Lanes Sports Center welcomes you! Join us for league play, as well as tournaments and more!
Bowling Alley in Campbell County, KY
At Southern Lanes Sports Center, you're guaranteed to have a great time! We've got bowling, volleyball, billiards, cornhole and more, with both recreation and league play options, as well as tournaments. Enjoy some great food, live music and plenty of room for your next party, indoors or outside. Stop on in today with a group and have a blast!

We have tournaments and regular league play for all of our games, including bowling, volleyball, billiards and more. Grab your friends and get a team together!

Grab a bite to eat at our full-service snack bar. Our kitchen prepares all food fresh to order and will be glad to serve up mouth-watering eats to you. Pick up a menu and order a favorite!

We have a dj/karaoke that's great for groups, along with live music on Fridays and Saturdays. Stop on in for some great tunes!

We have 16 bowling lanes, as well as 5 billiards tables and 2 indoor and 2 outdoor sand volleyball courts. There's plenty of opportunity to play!

Rent out one of our large party rooms for your next special event or spend some time on our garden patio outside enjoying yourself with friends.
Your Destination for Bowling, Volleyball, Billiards and More!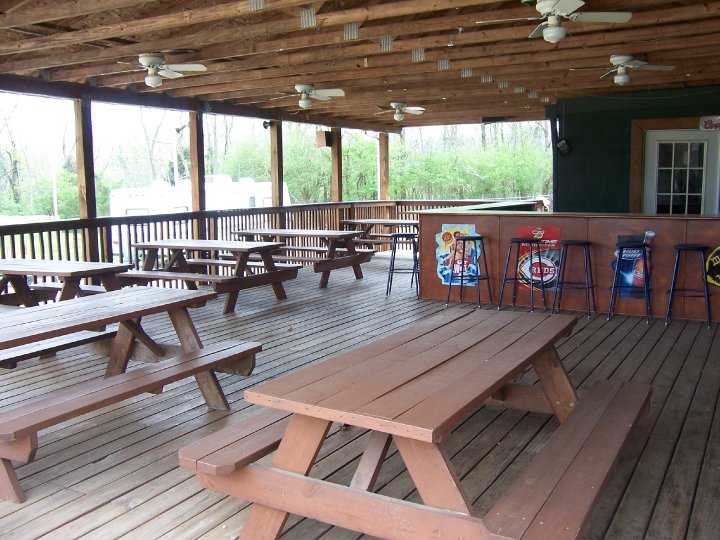 Looking for a place where you can have a great time with friends and family, enjoying activities of all types? Southern Lanes Sports Center is your destination! We've got it all—from bowling and billiards to cornhole, darts, arcade games and much, much more. Our bowling alley in Campbell County, KY is a local hotspot any night of the week, with so much to do that it's impossible to walk away without having a great time. Whether you're bowling a few frames on a date, racking up a game of pool with a friend or challenging a stranger to a game of cornhole, we promise you'll feel right at home with us.
Take a break from a heated game of air hockey or skeeball and step up to our bar in Campbell County, KY. Our friendly bartenders will be glad to make you a delicious drink while you order off our extensive menu of bar food favorites. Hosting a party? We welcome groups of all sizes and ages with private rooms and patio space. We'll even help you iron out the details with things like food and bowling lane reservations. Looking to sign up? We have leagues and tournaments for bowling, volleyball, billiards, cornhole and more! Next time you're in and we'll give you the information you need to show off your skills. Whatever brings you into Southern Lanes Sports Center, we promise you'll have a great time and be back again soon.