More than just a bowling alley, Southern Lanes Sports Center also brings you great eats and plenty of music, so you're guaranteed a great time while you're with us. Stop in for delectable bar eats, all your favorite drinks and some of the best live local music in the area. We're also the area's destination dj/ karaoke bar bar in Campbell County, KY!
Full Service Snack Bar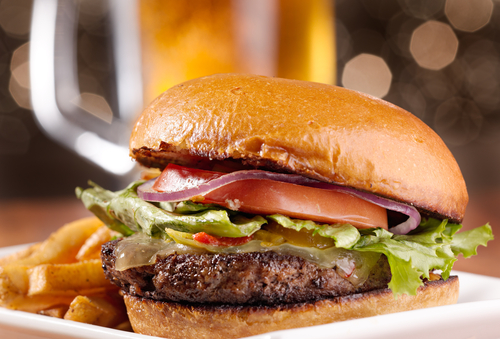 If you've worked up an appetite after bowling a few frames or throwing down a few aces on the volleyball court, Southern Lanes Sports Center will make sure you've got plenty to eat and drink. We've got a bar in Campbell County, KY and friendly bartenders can serve up your drink of choice, as well as a full service snack bar. Some of our fan favorites include:
Pizza (from scratch)
Burgers
Hot dogs, Metts & Brats
Wings
Fries
Shrimp
Chicken fingers
We also have non-alcoholic beverages for minors, so everyone in your group can enjoy their experience with us! We'll make sure you leave with a full belly.
Karaoke
Looking for the perfect way to spend a Friday night? Grab a few friends and leave your embarrassment in the car—it's time for karaoke! Our setup includes everything you need to belt out your favorite tunes. Whether you're a fan of the classic arena rock hits or prefer to belt out a few of your contemporary favorites, we'll make sure you've got a microphone in hand and an audience ready to applaud you.
Live Music
Join us most Saturdays for live music! We welcome all types of musicians from throughout the area, bringing their music to our bar for the enjoyment of our patrons. We've been fortunate to have some truly great musicians over the years and welcome more each week. Stop by and see your local favorite band the next time they have a set!
Join us at Southern Lanes Sports Center today for great food and good music. Throwing a party? Call ahead at 859-635-2121 and let us know what kind of food or music you need to have a great time.